27 mai 2007
du ROCKABILLY au PSYCHOBILLY

Au début des Années 80's, Le label Anglais "NERVOUS RECORD" va enregistrer un tournant du Rockabilly en éditant des groupes comme The Ricochets ou The Restless. Ce sera la naissance du Psychobilly !
Fin 1981, "The Sharks". Ils enregistrent un premier 45t "Take a razor to your head" puis un album "Skeleton Rock" qui sera leur premier album de style Psychobilly ! 1982 C'est l'explosion du Psychobilly en Europe.
En 1983, c'est la révélation du groupe londonnien "The Frenzy" qui marquerons à jamais le culture Psychobilly...






Voici le premier 45t des Frenzy
tiré en 500 ex.
1984
---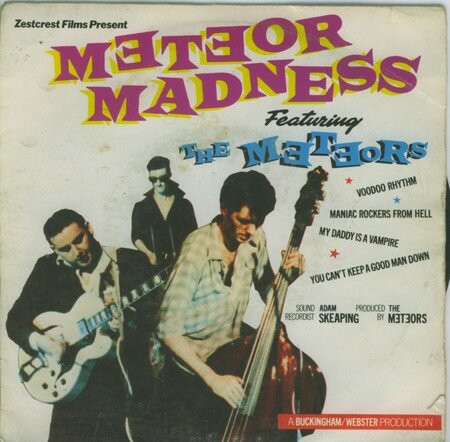 ---
Nous ne pouvons pas parler de Psychobilly, sans parler de
"The METEORS"

qui sont incontestablement les "Rois" du Psychobilly !
Il ont apportés une touche plus "punk" et un son plus "garage" et touchaient un public autre que les rockers
---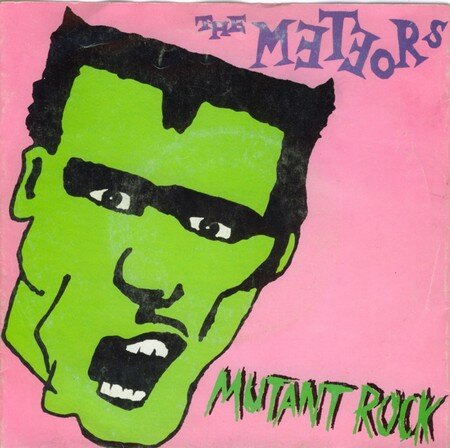 ---
Leurs premiers albums "Meteor Madness", "In Heaven" et "Wreckin Crew" sont surement
leurs seuls Albums appréciés de certains Rockers... Les autres se rapprochent trop de la oï !!!
---
Commentaires sur Rockabilly to Psychobilly